Tweed Magazine was a music and politics zine founded by angsty teenagers in 1997. It survived in one form or another until 2007. Thanks to everyone who contributed. Here are some of our most popular articles.
Brooklyn

NY




12:19:14 am
Wednesday
08 February 2023
Our hometown paper interviewed us over some tasty burritos and guacamole.
[Tweed, Issues 9-11] For me, as far as politics are concerned, there are two major methods of persuasion:
[Tweed, Issue #10] Tweed is a very cool political themed zine from Fairfield, Connecticut.
[Tweed, Issue #9] This has a color cover and really neat layouts. That's cool.
The guys that do this zine are ANGRY! I have seen this anger before, in punk and socialist zines that spell America with 3 k's and mention "Pigs" every few sentences. These guys are above that.
Advertisement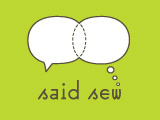 Advertisement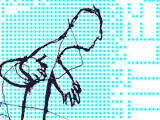 Advertisement
Advertisement
© Copyright 1997–2023 Tweed Media
Tweed Magazine content report:
2023-02-08 00:19:14
Said Sew Recordings, Everloving Records, music, music, Robb Nansel, Conor Oberst, Maura Davis, senate, Metric, politics, End report.