Tweed Magazine was a music and politics zine founded by angsty teenagers in 1997. It survived in one form or another until 2007. Thanks to everyone who contributed. Here are some of our most popular articles.
Brooklyn

NY




12:33:30 pm
Tuesday
26 September 2023
Rich Mackin
Rich Mackin
The guys that do this zine are
ANGRY

! I have seen this anger before, in punk and socialist zines that spell America with 3 k's and mention "Pigs" every few sentences. These guys are above that.

They have a real distaste for what is going on in America, but instead of generic 'the system' rants, they explore specifics (one of the first things said is the statistic that the average middle American parent spends only 12 hours with their children each week). They write essays, not just rants. They say stuff you might not agree with (I sympathize with most, but disagree with a lot) but they say it in a way you respect—they back up opinions well. The piece on "dealing with telemarketers" is one of the most concise and amusing bits on a common zine subject I have ever seen.
Advertisement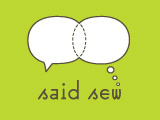 Advertisement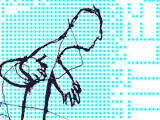 Advertisement
Advertisement
© Copyright 1997–2023 Tweed Media
Tweed Magazine content report:
2023-09-26 12:33:30
Mike Kinsella, Iraq, Brooklyn, Bright Eyes, Barsuk Records, Conor Oberst, Saturday Looks Good to Me, Maura Davis, Metric, Brooklyn, End report.