Tweed Magazine was a music and politics zine founded by angsty teenagers in 1997. It survived in one form or another until 2007. Thanks to everyone who contributed. Here are some of our most popular articles.
Brooklyn

NY




11:00:28 pm
Tuesday
13 April 2021
Hectic World Magazine
Hectic World Magazine
[Tweed, Issue #10] Tweed is a very cool political themed zine from Fairfield, Connecticut.

This is a half size, copied zine, with about 24 pages. Most of the content is political based articles, but there is also an interview with Nathan of Boy Sets Fire. The layout is great and the writing is even better. Very cool issue.
Advertisement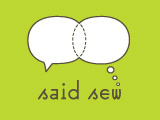 Advertisement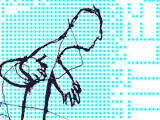 Advertisement
Advertisement
© Copyright 1997–2021 Tweed Media
Tweed Magazine content report:
2021-04-13 23:00:28
Washington, Baghdad, America, politics, Sub Pop Records, Saddle Creek Records, Mates of State, Regina Spektor, Bright Eyes, Mike Kinsella, End report.