Tweed Magazine was a music and politics zine founded by angsty teenagers in 1997. It survived in one form or another until 2007. Thanks to everyone who contributed. Here are some of our most popular articles.
Brooklyn

NY




8:05:41 am
Wednesday
07 June 2023
Beanz Baxter, Issue 8
Bevan Dalziel
[Tweed, Issue #9] This has a color cover and really neat layouts. That's cool.
It also has some fantastic articles that I found most interesting and informative, as generally I don't know too much about America, and even less about it's social system and how fucked it is (yeah, we all know that America isn't known for it's class system, but I never knew it was soooo shit!). This zine will surprise quite a few people I'm sure.
I'd guess I'd best describe it as an anarchist zine (and I mean the real thing here, none of this spikes and mohawks, smash the state kinda deal, true anarchy, social justice), with most of the articles focusing on social and human rights, and basically how screwed up the present systems are in the US.
The zine is made up of great articles (I like the article on how Americans are a pill popping nation, and how they basically 'created' ADD themselves), a few opinions, hacks, and some cool scams ('how to get rid of telemarketers for good' in a chucks, fun manner), plus the other off piece or two. Not a real heavy read but it's concise. Well worth the few dollars. I'll be distributing this here in a month or so keep an eye out in stores!
Advertisement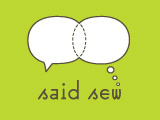 Advertisement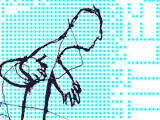 Advertisement
Advertisement
© Copyright 1997–2023 Tweed Media
Tweed Magazine content report:
2023-06-07 08:05:41
New York, Kurt Cobain, Nirvana, Tweed Media, Owen, Kurt Cobain, Tweed Magazine, America, Saturday Looks Good to Me, Iran, End report.