Tweed Magazine was a music and politics zine founded by angsty teenagers in 1997. It survived in one form or another until 2007. Thanks to everyone who contributed. Here are some of our most popular articles.
Brooklyn

NY




10:37:06 pm
Sunday
09 August 2020
Ian of Argentine
Tim and Bill head off to Brooklyn to meet with Ian of Argentine, discussing the debacle in Chinatown, gay marriage and, of course, the New York music scene.
Tim: To start off, how did the various parts of the band assemble? What is the story of Argentine?
Ian: Well, it came around primarily through me, you know, here in the city, and uh, I met Nat through other people. We met through an Ad online, like Musicians Board. Then I met Tim Quigley, the drummer. Actually, he just left a few weeks ago.
Bill: He quit?
Ian: Yea, he's just moving on. He's just like a full-time working drummer. So we just need somebody a bit more committed so we are auditioning drummers right now. But at the time, he was working outside a computer caf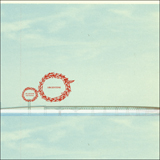 Argentine. In Other Fictions. Pehr Distributed. 2004.
iPod Notes
Download this article for your Apple iPod. Copy it to your iPod's "Notes" folder and enjoy on the go.

1
Related Articles
No related articles found.
Advertisement
Advertisement
Advertisement
Advertisement
© Copyright 1997–2020 Tweed Media
Tweed Magazine content report:
2020-08-09 22:37:06
Congress, Kurt Cobain, antiwar, New York, America, Everloving Records, politics, Brooklyn, Mike Kinsella, Denali, End report.