Tweed Magazine was a music and politics zine founded by angsty teenagers in 1997. It survived in one form or another until 2007. Thanks to everyone who contributed. Here are some of our most popular articles.
Brooklyn

NY




3:54:51 am
Sunday
29 March 2020
Boston Zine Fair
The sixth annual Beantown Zinetown will be held on Saturday, March 29th in Boston,
Ma

.

This will be the last Btzt organized by "Consumer Defense Corporate Poet" Rich Mackin who is moving out of the Boston area this summer. Visit his website for more details on Btzt6.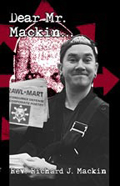 Richard Mackin<
Br
>Dear Mr. Mackin<
Br
>Paperback, 200 pages<
Br
>Gorsky Press, September 2001
iPod Notes
Download this article for your Apple iPod. Copy it to your iPod's "Notes" folder and enjoy on the go.

1
Related Articles
No related articles found.
Advertisement
Advertisement
Advertisement
Advertisement
© Copyright 1997–2020 Tweed Media
Tweed Magazine content report:
2020-03-29 03:54:51
Sub Pop Records, Conor Oberst, Saudi Arabia, Maura Davis, Said Sew Recordings, Saddle Creek Records, Owen, New York, America, Everloving Records, End report.